When you have your vehicle repaired by Midtown Autowerks, you assume liability for your bill which includes parts, labor, and taxes. When presenting a check to us make sure to write your License/ID number on the check. Contact information must match what we have on your account.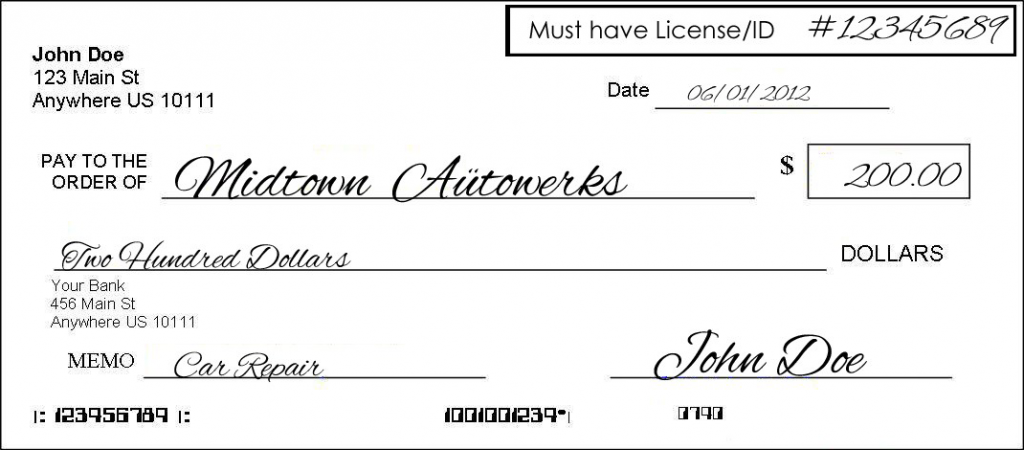 Be Advised
If your check is returned/stopped by you or due to insufficient funds, you will need to redeem it with cash, a cashier's check or money order with an additional charge of $50.00. If you fail to provide the following to us you are subject to a civil liability suit.
Not paying for services rendered/passing a bad check can be punishable as theft of property or services, which is a misdemeanor/felony.
More Information
If you have further questions about our Check Policy, please contact us.
THIS LEGAL NOTICE IS SUBJECT TO CHANGE WITHOUT NOTICE.